Course Objective: Learn safety when handling a pistol & how to present on target.
In our Basic Pistol course, students will learn safety, gun anatomy, mechanics, and a shooting process all while gaining confidence.
YOU WILL LEARN how to develop your draw from a holster.
YOU WILL BE TAUGHT how to clear clothes for a draw.
YOU WILL BE TRAINED on how to follow a shooting process.
YOU WILL BECOME ABLE to recognize when you can safely re-holster your gun.
YOU WILL BE VERSED on how to scan an area for threats, how to clear ammo and operator-induced malfunctions.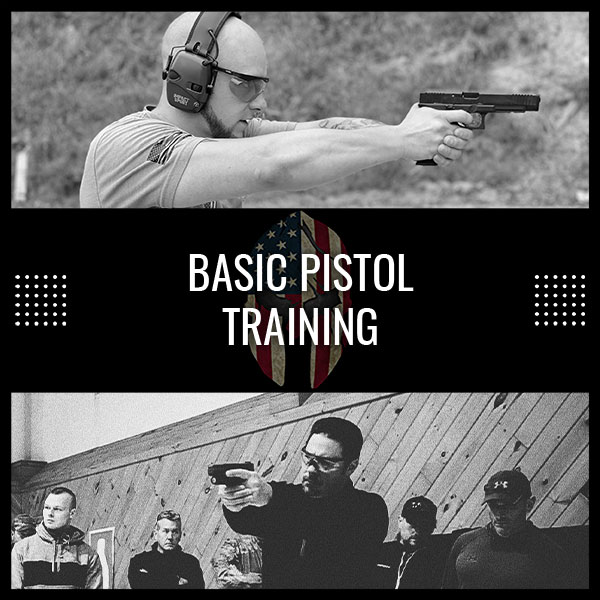 2+ Pistol Magazines
200-300 Rounds of Pistol Ammo
Batteries for Red Dot & Ear Protection
Bug Spray
Cleaning Kit for Gun
Eye & Ear Protection
Gun Belt
Hat
Medical Kit (IFAK) with Tourniquet
Notebook & Pen
Oil for Gun
Pistol with Holster
Sunscreen
Water & Snacks
Weather Appropriate Clothing
PRIMARY COURSE OBJECTIVES
Interested in our courses? Check out our course schedule or sign up for an account to easily sign up when the next one is available!
TESTIMONIALS
Prometheus Tactical LLC
Average rating: 0 reviews
Have any questions? Contact us for more information.