TACTICAL STREET DEFENSE LEVEL 1
Course Objective: Introduce techniques & concepts to help you avoid, mitigate & go hands-on with aggressors.
In TACTICAL STREET DEFENSE: LEVEL 1, you will be taught how to touch for effect on the landmarks shown in class. Understanding the human anatomy will bring a new level of understanding and confidence to the fight. You will learn how to move more efficiently, strike effectively and maximize your ability to affect the encounter in your favor.
COURSE LOADOUT:
Mouthpiece
Comfortable Clothing
Notebook & Pen
Water & Snacks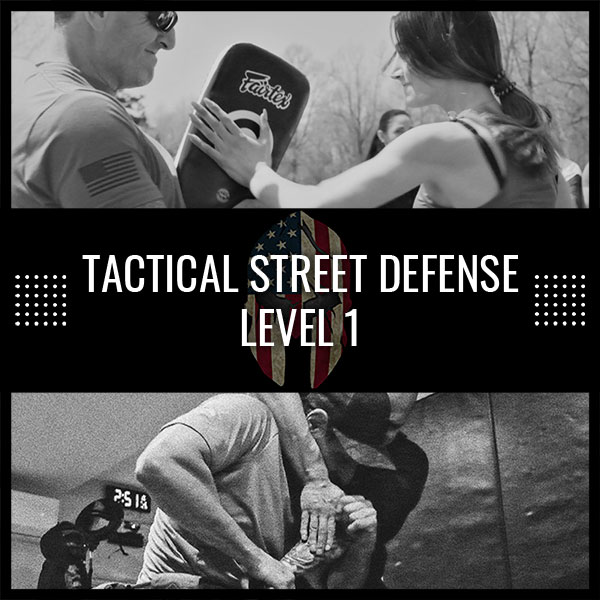 PRIMARY COURSE OBJECTIVES
Interested in our courses? Check out our course schedule or sign up for an account to easily sign up when the next one is available!
TESTIMONIALS
Prometheus Tactical LLC
Average rating: 2 reviews
Jan 10, 2022
Took the Tactical Street Defense class with Ivan and learned a ton of ways to protect myself. He is super knowledgeable and professional at what he does. If you're ever thinking of taking a self defense class this is your guy! I am looking forward to taking more classes with him in the future!
Jan 10, 2022
Took the Tactical Street Defense Level 1 with instructor Ivan. It was such a great informative class. I'm very grateful to have been able to train with someone with such an incredible resume of experience. As a woman, I love how Ivan showed how to structurally stop someone even if their pain receptors aren't functioning. Many trainers show how to "fight" but as a woman, I realistically couldn't go "toe to toe" with a larger male who could over power me. So to have learned some simple moves that could stop a violent attacker is priceless. Ivan was able to captivate my attention and answered any and all questions that were asked. I would highly recommend taking one of his courses. His expertise in both the tactical and civilian self defense field is beneficial to anyone looking to protect or simply better themselves. Do yourself a favor, and take one of his courses, you won't regret it.
Have any questions? Contact us for more information.