EVERYDAY VEHICLE OPERATIONS
Course Objective: Learn how to effectively fight off an attack in and around your vehicle.
This course will teach you effective means of staging gear and tools in your vehicle. You will learn how to defend yourself from being pulled out of a car and how to deploy your tools while inside of your vehicle during an attack. Understand when and how to bail out of your vehicle while effectively responding to an ambush.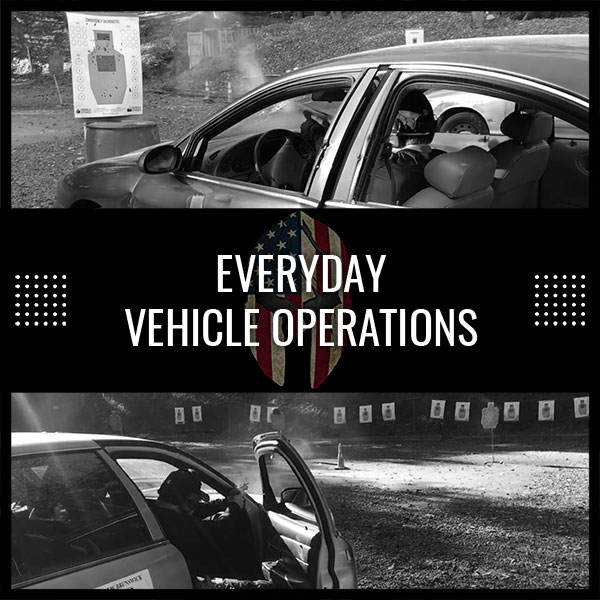 Airsoft Pistol
Training Knife with Sheath
Training Pistol with Holster
Eye Protection
Handheld Light
Gun Mounted Light
Weather Appropriate Clothing
Backup Batteries for Gear
Mouthpiece
Water & Snacks
Notebook & Pen
PRIMARY COURSE OBJECTIVES
Interested in our courses? Check out our course schedule or sign up for an account to easily sign up when the next one is available!
TESTIMONIALS
Prometheus Tactical LLC
Average rating: 0 reviews
Have any questions? Contact us for more information.