FUNDAMENTALS OF FIREARMS & COMBATIVES
Course Objective: This course was created by Gamut Resolutions and Prometheus Tactical to help Law Enforcement, Military and Civilians become more situationally tuned-in to their environment, while increasing their level of hands-on proficiency.
Each student will gain a high level of confidence in real life combatives skills with a rifle, pistol and blade. All of these critical skills together will help you overcome a physical confrontation.
The training of Law Enforcement, Military and Civilians is the foundation to our company. We help those who protect us, make it home to their families.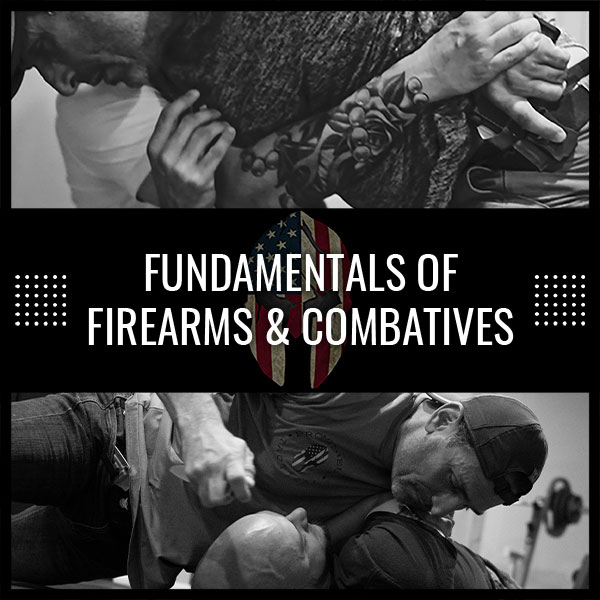 COURSE LOADOUT:
SHOOTING PORTION
---
700 Rounds of Pistol Ammo
600 Rounds of Rifle Ammo
Eye & Ear Protection
Pistol & Pistol Holster
3+ Pistol Magazines
Gun Belt
Medical Kit (IFAK) with Tourniquet
Rifle & Rifle Sling
3+ Rifle Magazines
Magazine Holsters
LBE or Protective Vest
Knee & Elbow Pads (Recommended)
Weapons Cleaning Kit
Tactical Gloves with Dexterity (Recommended)
Backup Batteries for All Optics
Rain Gear
Sunscreen
Bug Spray
Weather Appropriate Clothing
Water & Snacks
Mouthpiece
Groin Protection
Training Gun with Holster
Training Knife with Holster
PRIMARY COURSE OBJECTIVES
Interested in our courses? Check out our course schedule or sign up for an account to easily sign up when the next one is available!
TESTIMONIALS
Prometheus Tactical LLC
Average rating: 0 reviews
Have any questions? Contact us for more information.